This guide is for the multi cinema website.
Enable cinema system #
Firstly, to activate the cinema section, you need to enable the cinema systems at AmyMovie theme options
Step 1: From Dashboard => AmyMovie => Movie section => General tab, please turn on the Enable Cinema System, and turn off the Is Single Cinema option.


Step 2: Click on Save button and refresh your browser, the Cinema section will appear in the Dashboard.
Add new cinema #
After following the guide above to enable the multi cinema system, you can add new cinemas.
Step 1: From Dashboard => Cinema => click on Add New button
Step 2: Fill the information of cinema, upload cinema images, banner.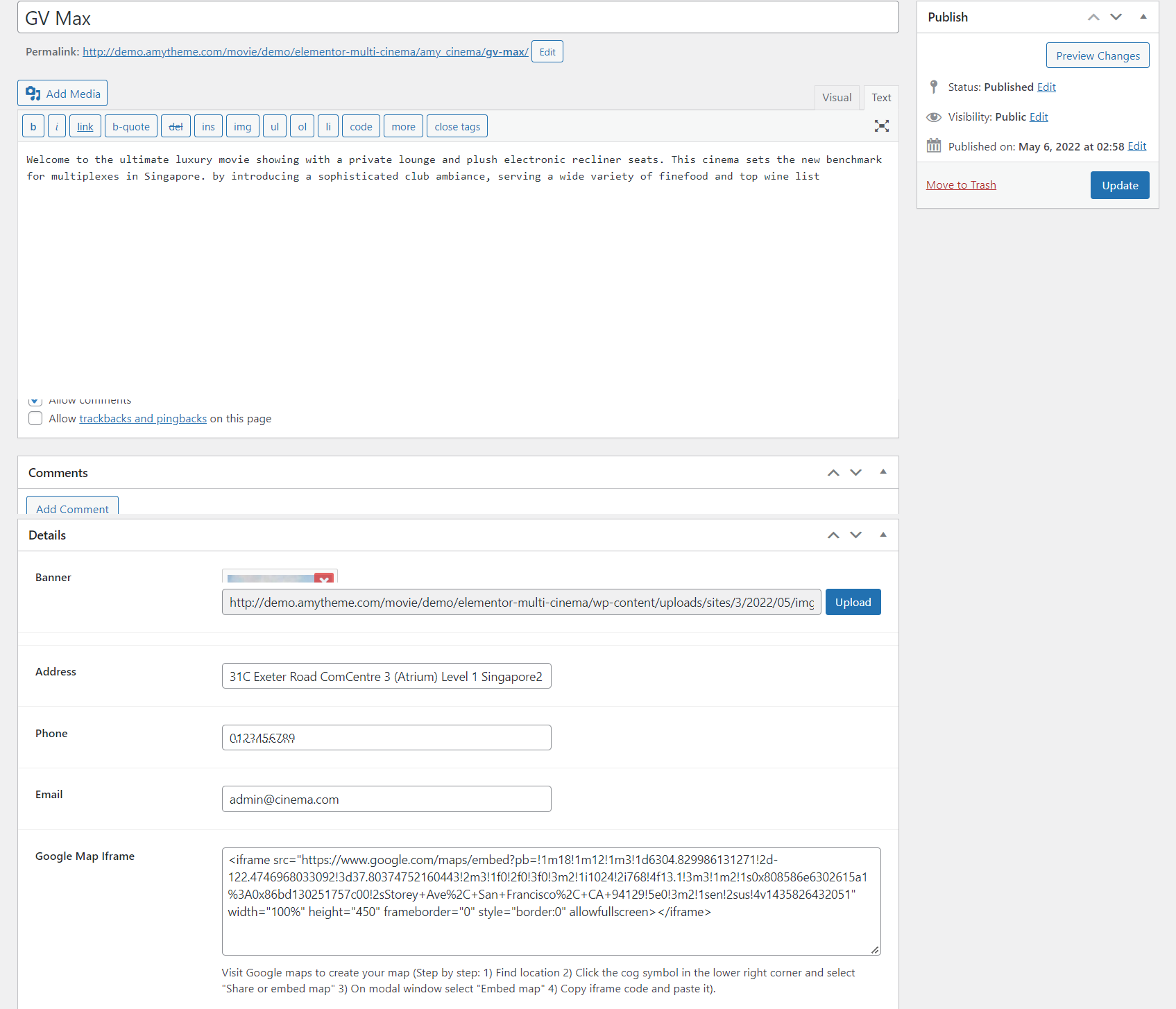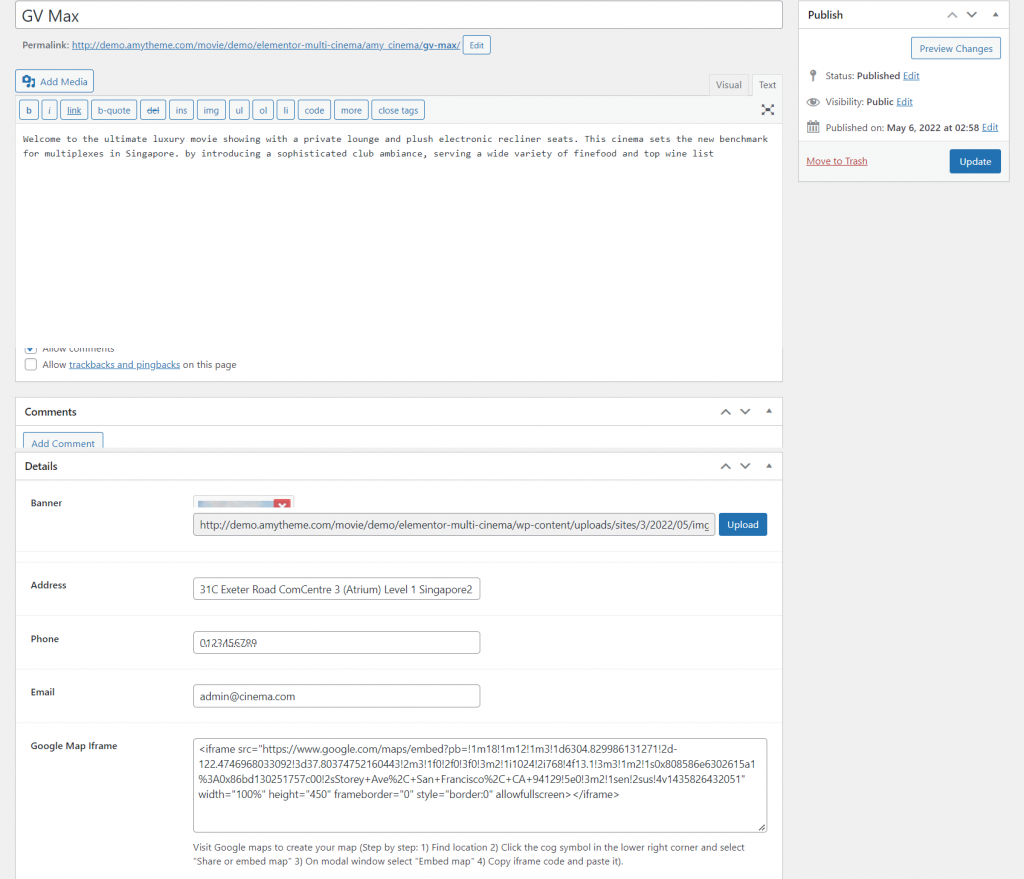 Step 3: Click on Update button to update the change, and you can add new cinema as you want