AmyMovie supports 3 movie carousel styles. And Movie Carousel 2 shortcode supports to display the movies in the carousel style #2.
1. Query Option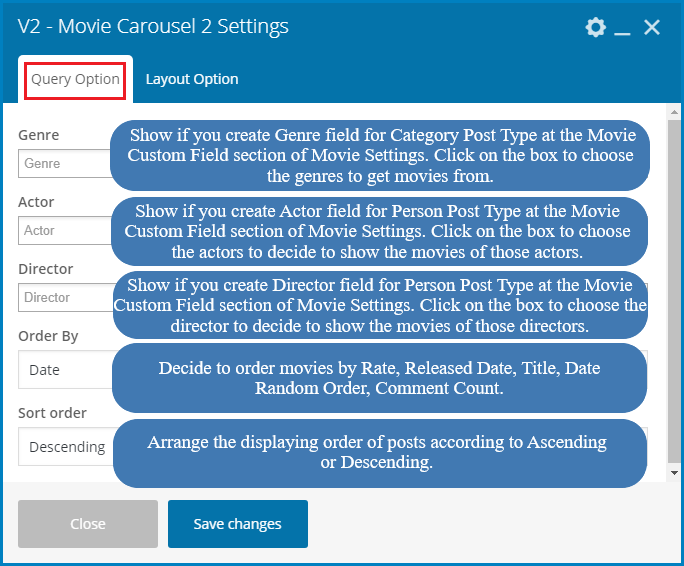 2. Layout Option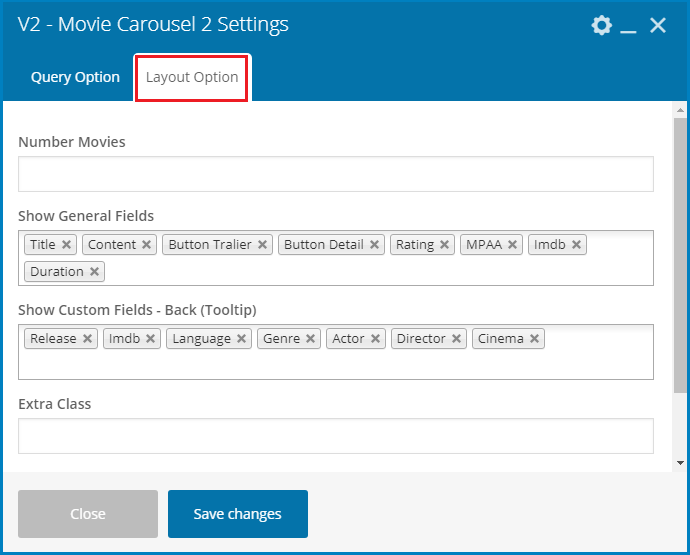 » Number Movies: Enter the number movies will show on the carousel.
» Show General Fields: Firstly, you can enable/ disable the fields at Movie Custom Fields part of Movie Settings section. Which fields are enabled at that Movie Custom Field part will appear on this option. Click on the box to decide which fields will show on the carousel.
» Show Custom Field: Released Date and Language are two default custom fields. And the other custom fields created at Movie Custom Fields section of Movie Settings will be displayed there. You can drag & drop to enable/ disable as well as changing the position of those fields on the carousel.
» Extra Class: Enter the extra class for this block (optional).

On the front-end you can see