» Step 1: Go to https://www.google.com/maps
» Step 2: Find the location of the cinema.
» Step 3: Click on Share button, a popup will appear, then choose Embed maps => copy the iframe code on the box.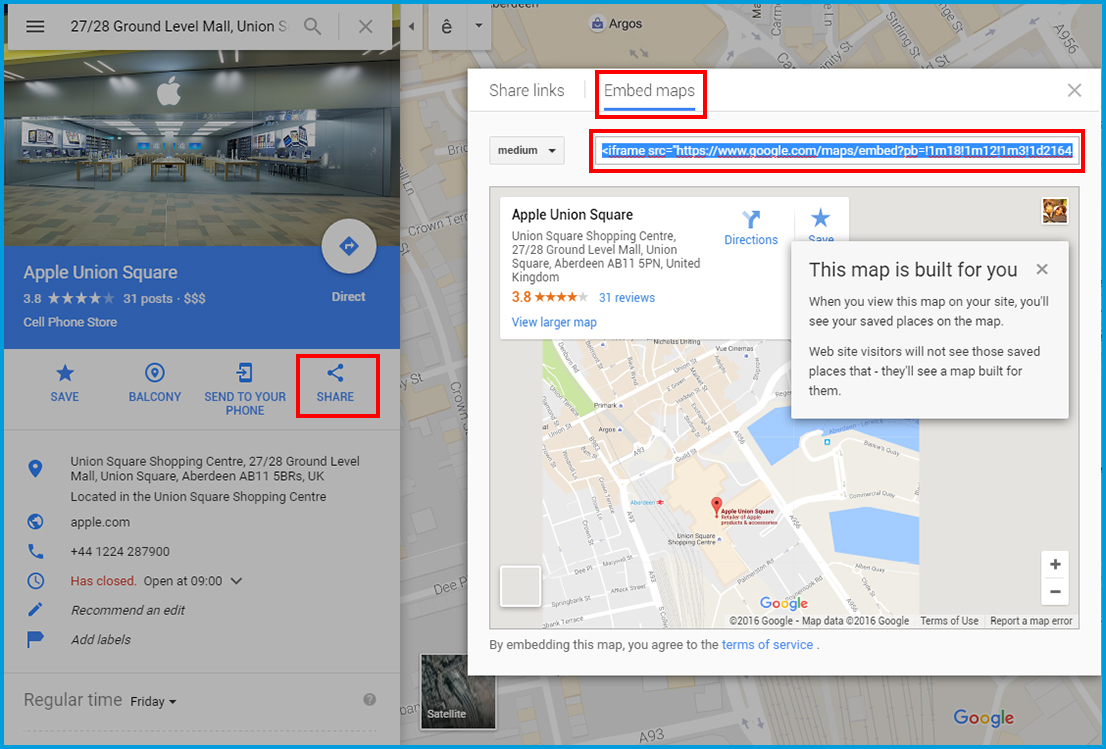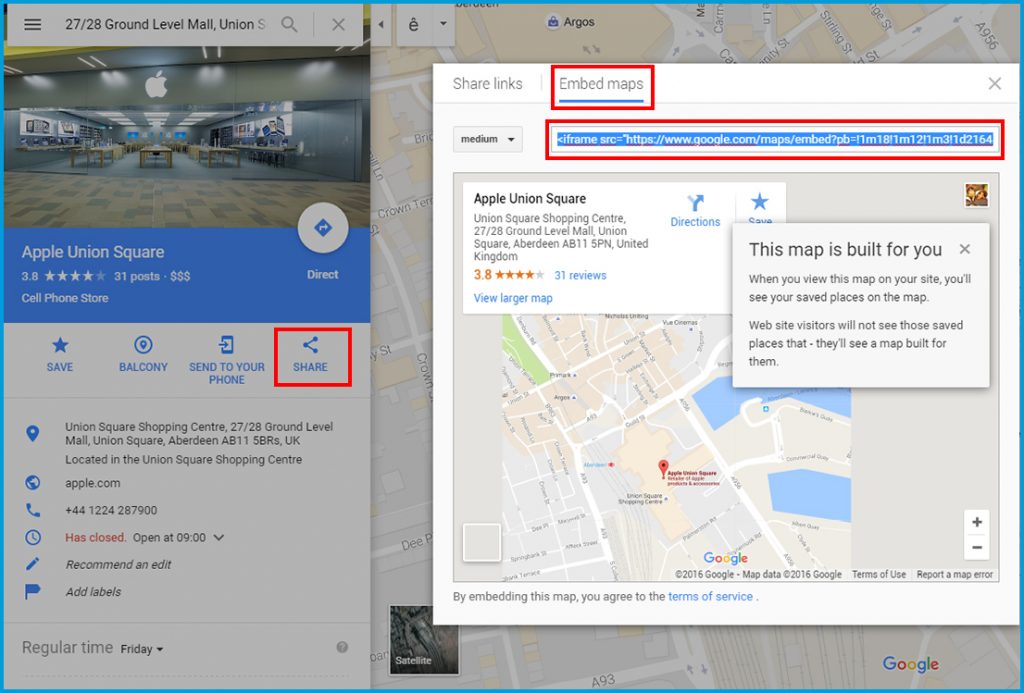 » Step 4: Paste Iframe Code at the Google Map Iframe option.
Click on the Update button to update your changes.