Trailer List shortcode helps to display the list of trailers/ videos for any movies/ games as you want. This shortcode provides you two ways to show the list movies with the trailers.
1. Automatically Get Movies From The Library #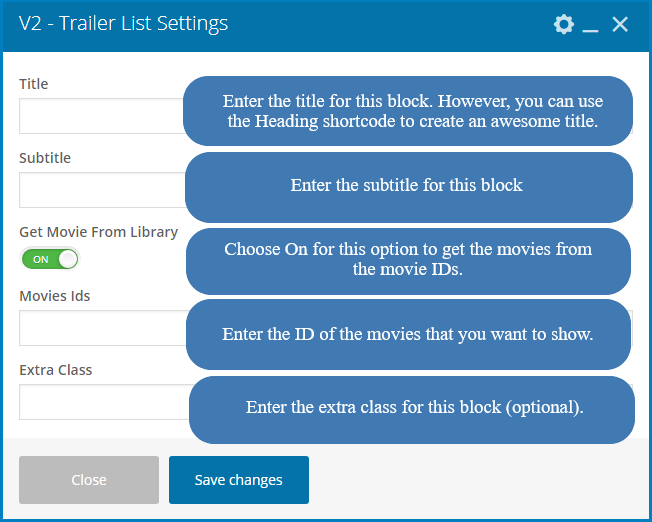 2. Manually add the movies and trailer #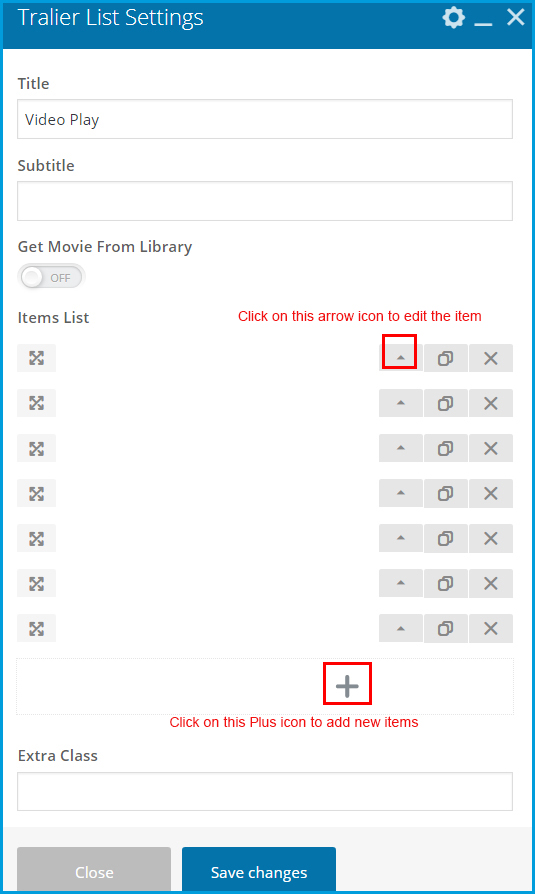 » Click on Plus icon to add new items (add new movies and trailers). And at each item, please click on the Arrow icon to edit the item. And you can add as many items as you want.
On the front-end you can see