In this section, I will guide you how to import multi movies from IMDb website
Step 1: Firstly, you need to get the API from Omdb or myapifilm website
With Omdb, you can get the API at http://www.omdbapi.com/apikey.aspx
This API is free, so it limits the data imported to the website
With myapifilms, you can get the API at http://www.myapifilms.com/token.do This is a paid PAI so you can import photos and more data of the films to your website.
Step 2: Choose API Type and then enter the key to MyAPI Key option, then click on Save button, and refresh the page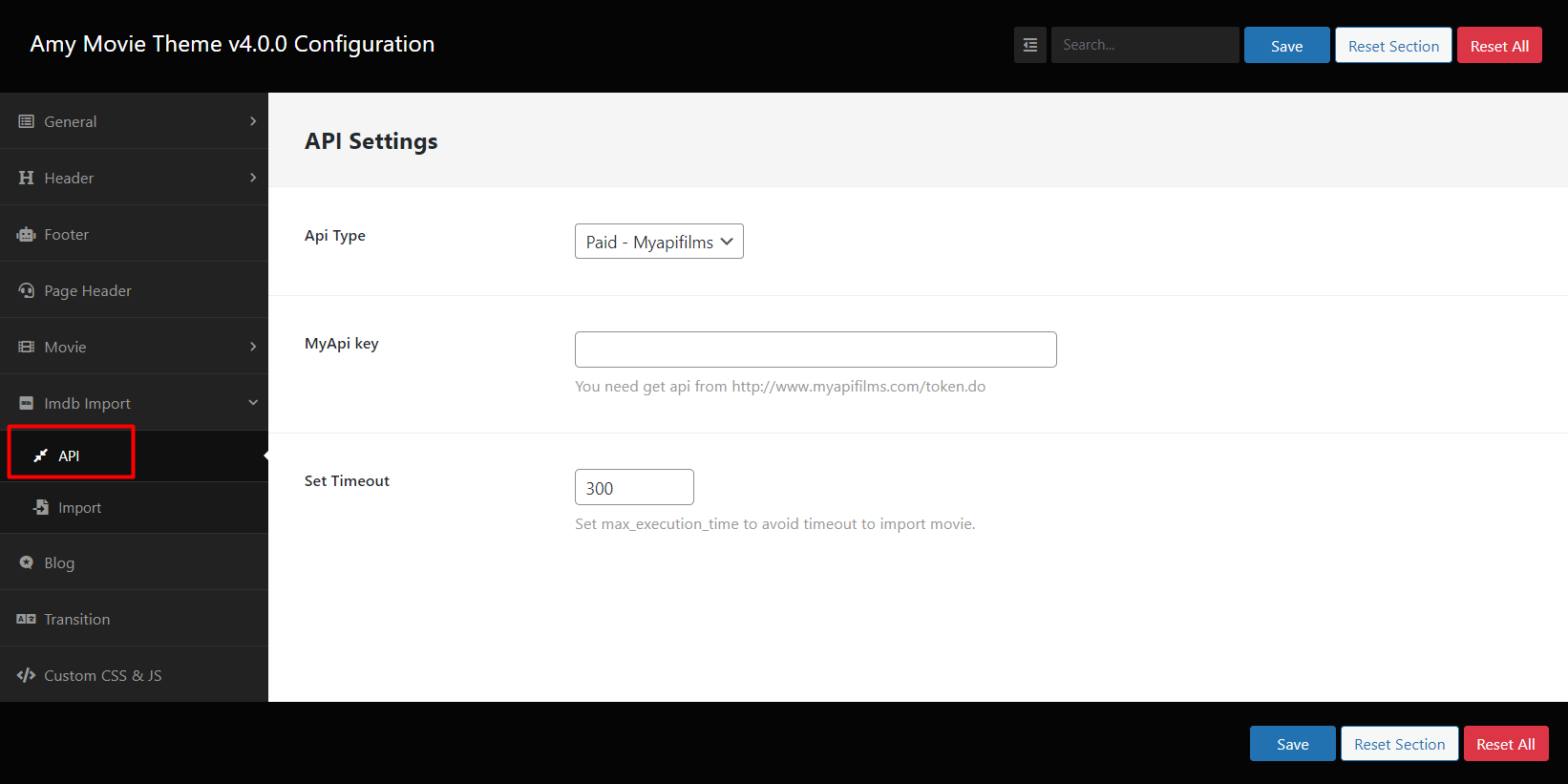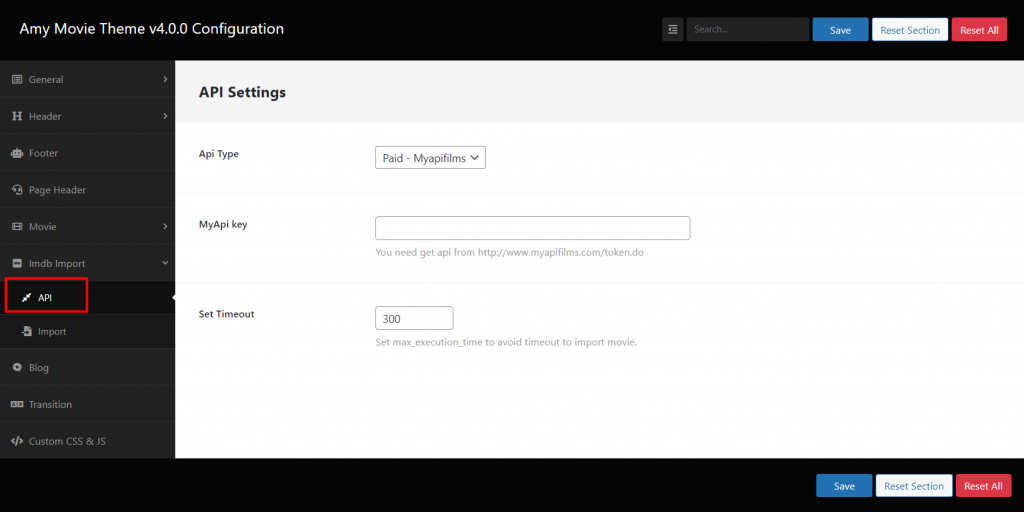 Step 3: Import multi movies from IMDb website
Just go to https://www.imdb.com/ then copy the movies link, you can add as many movie links as you want to IMDB URL field, each URL is a line. After that, click on Import button to start the importing process.