With AmyMovie, you can add as many custom fields for the movies as you want. Please follow the step below.
Step 1: Add a new custom field
From Dashboard => AmyMovie => Movie section => General tab, scroll down to the Custom Fields, click to Add New Field button.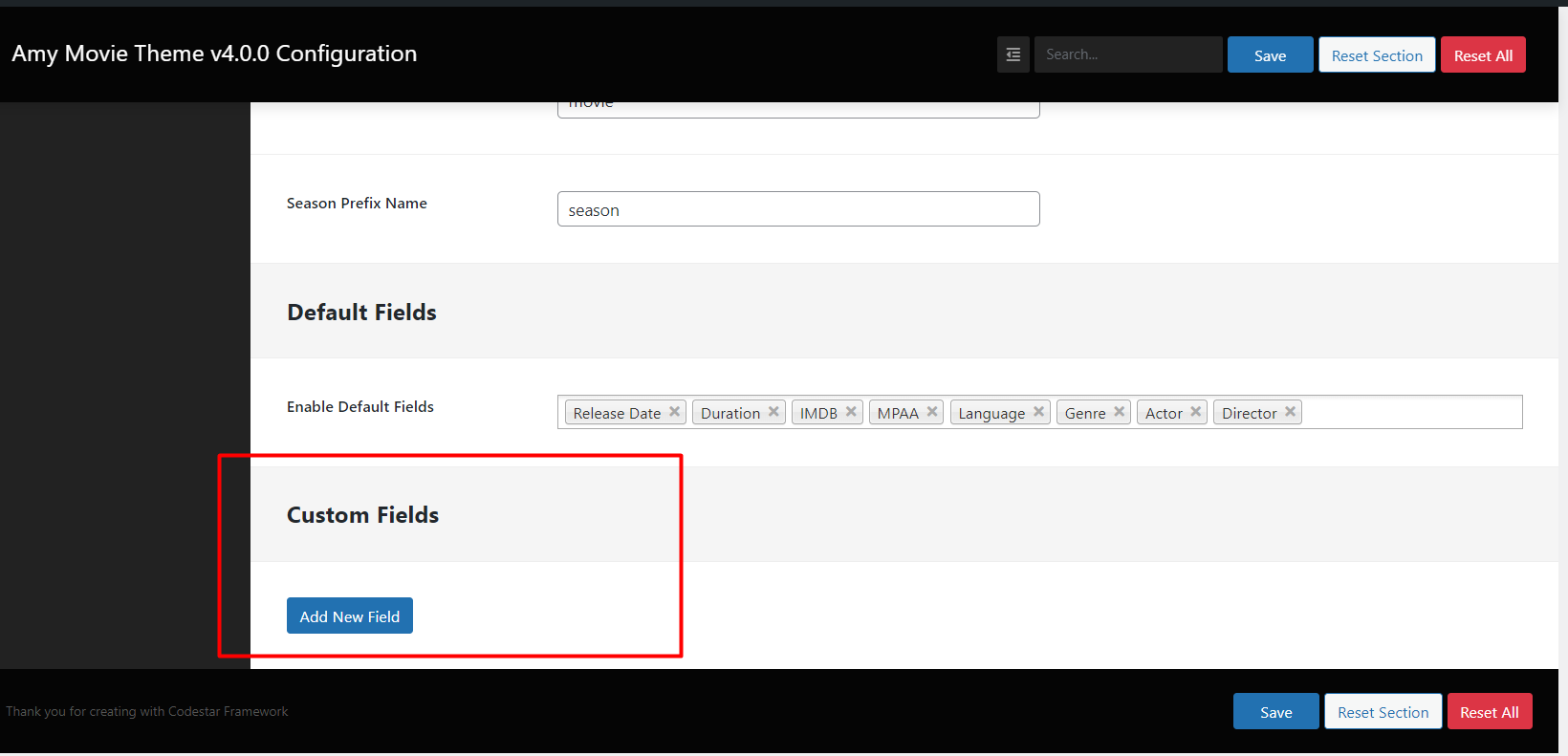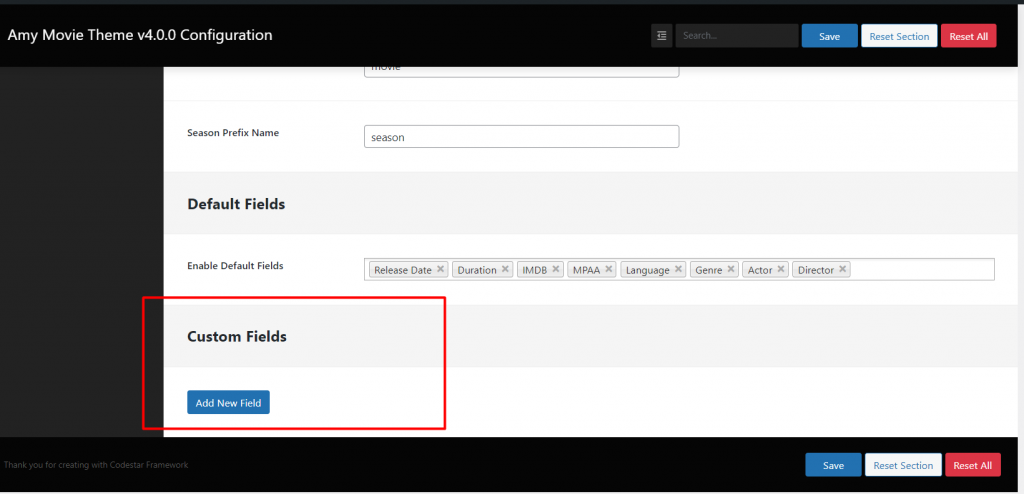 After that, enter the name of the field and choose type for the fields. AmyMovie support 4 types, they are Text, Date, Category, Person. For example, I will add the new field for Scriptwriter, so the type for that field will be "person"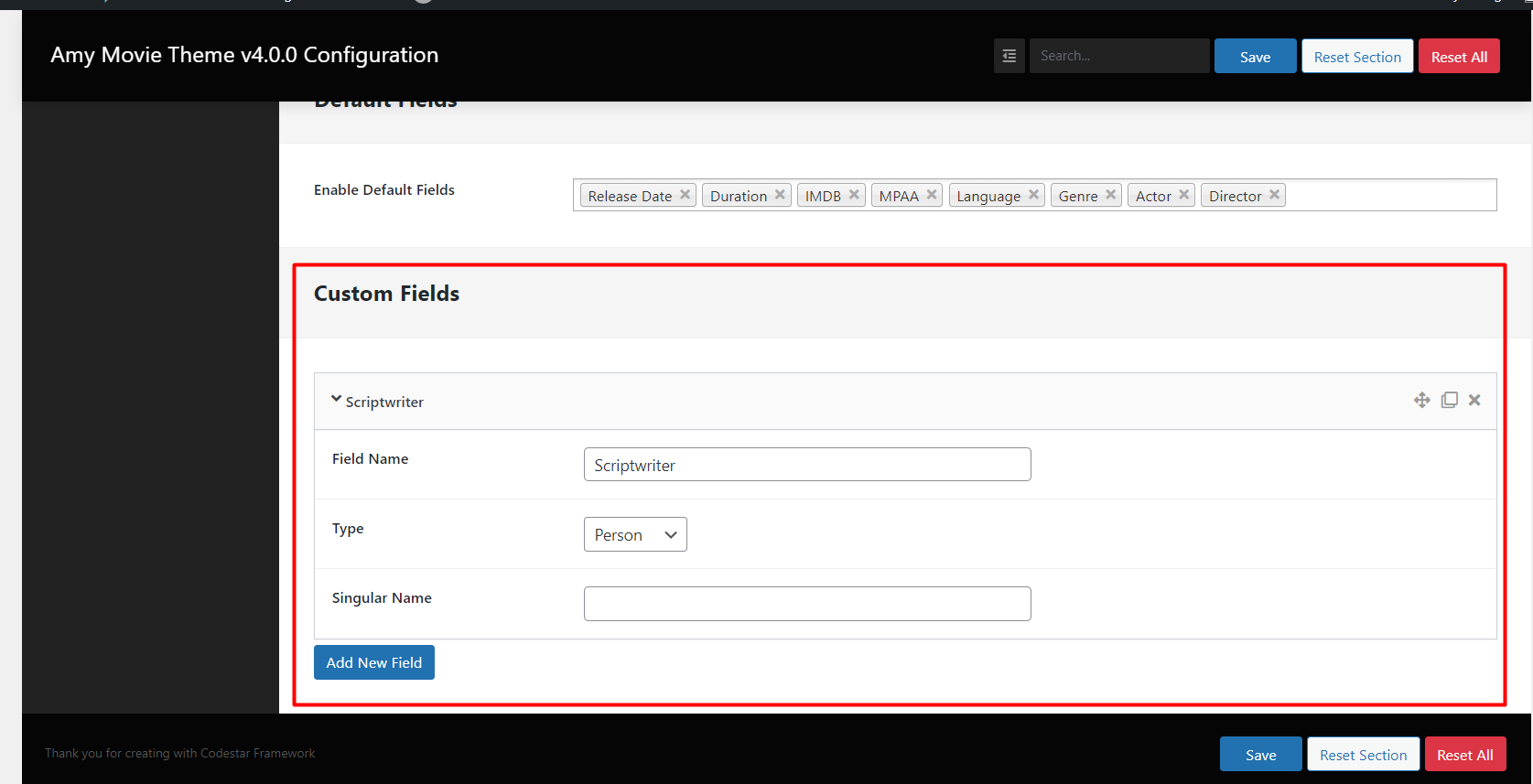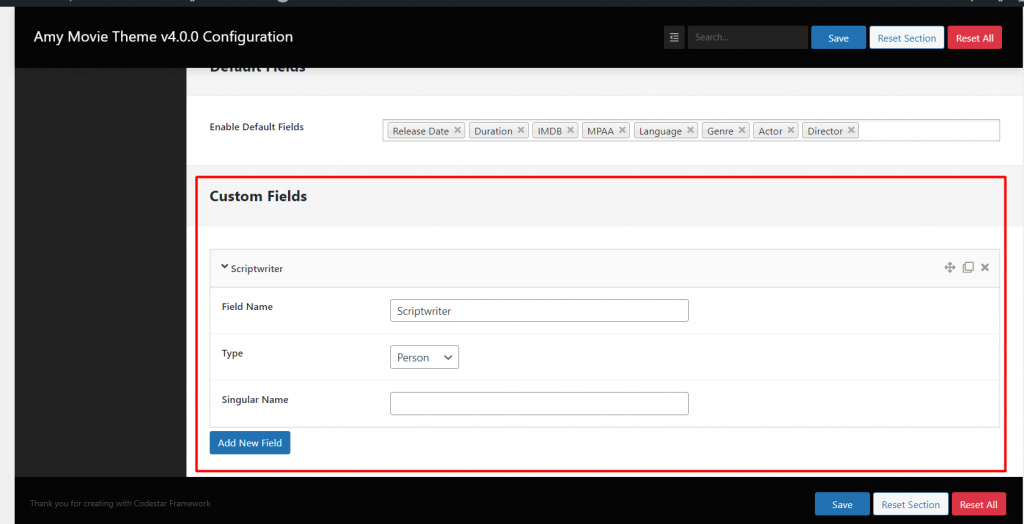 Then, click on Save button and refresh your browser, the new field "Scriptwriter" will appear on the Movie part on the Dashboard.


Step 2: Add content for new field
After the step 1, please from Dashboard => Movie => Scriptwriter, then add information for scriptwritter.