How To Add New Categories
#
From Dashboard => Posts => Categories => Enter the category's name at the Name option => click on Add New Category button to save and if you want you can continue to add new categories. You can explore the useful information for categories at WordPress Codex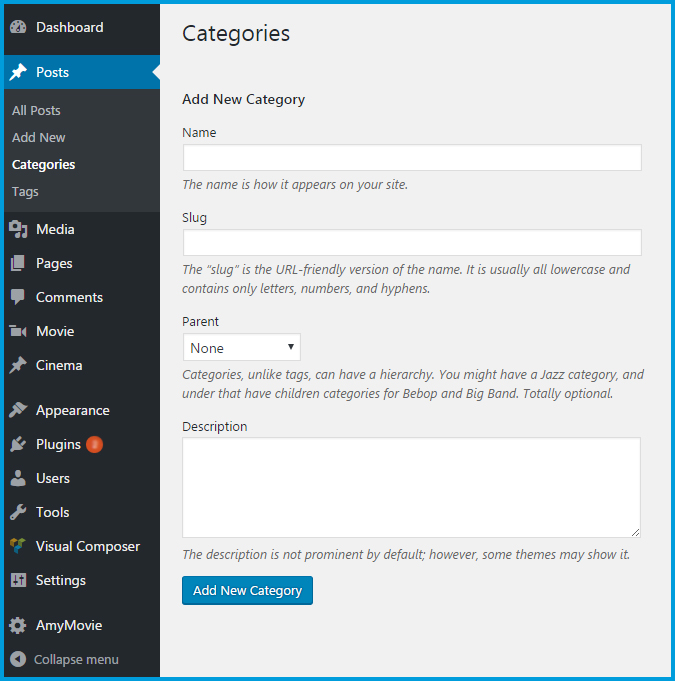 How To Add New Tags
#
From Dashboard => Posts => Tags => Enter the tag's name at the Name option => click on Add New tag button to save and if you want you can continue to add new tags.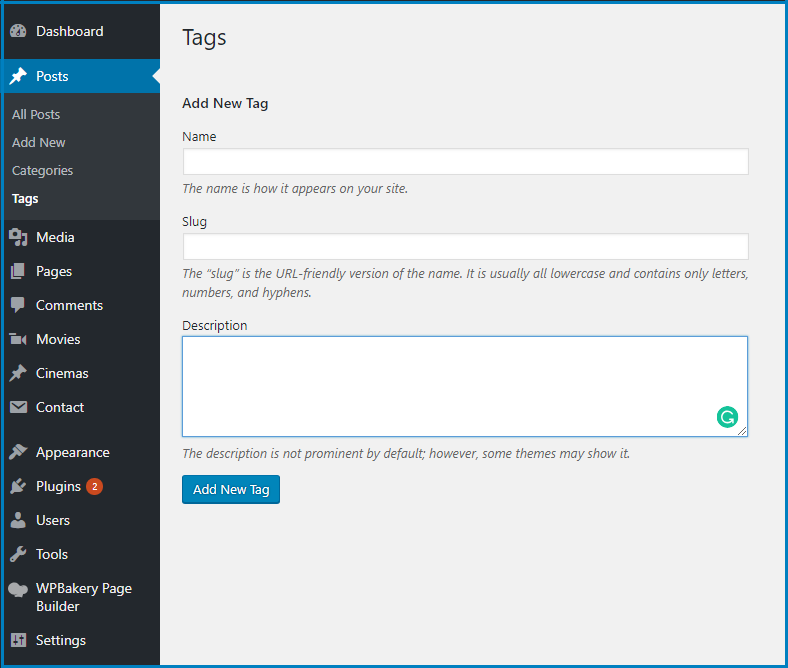 How To Add New Posts
#
You can create as many blog posts for your movie website as you want. From Dashboard => Posts => Add New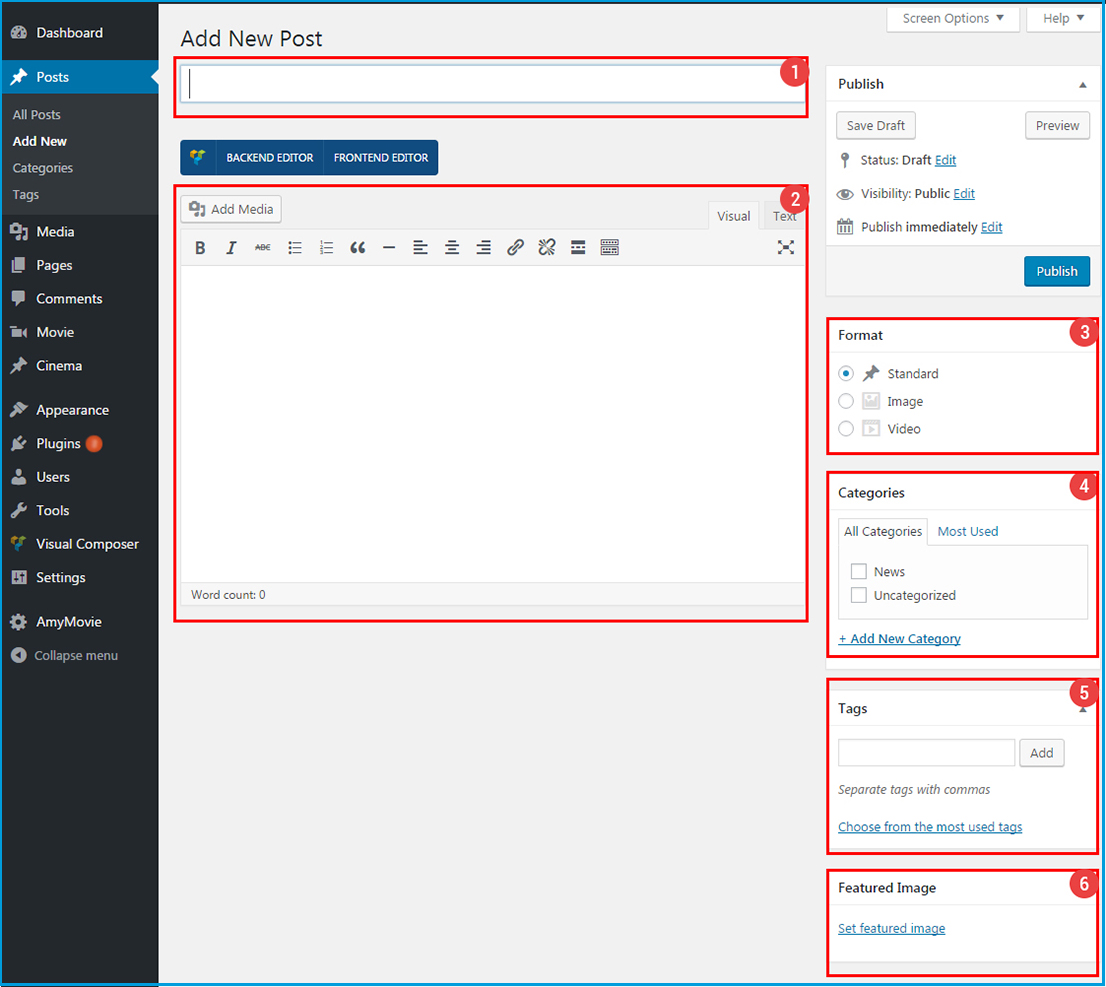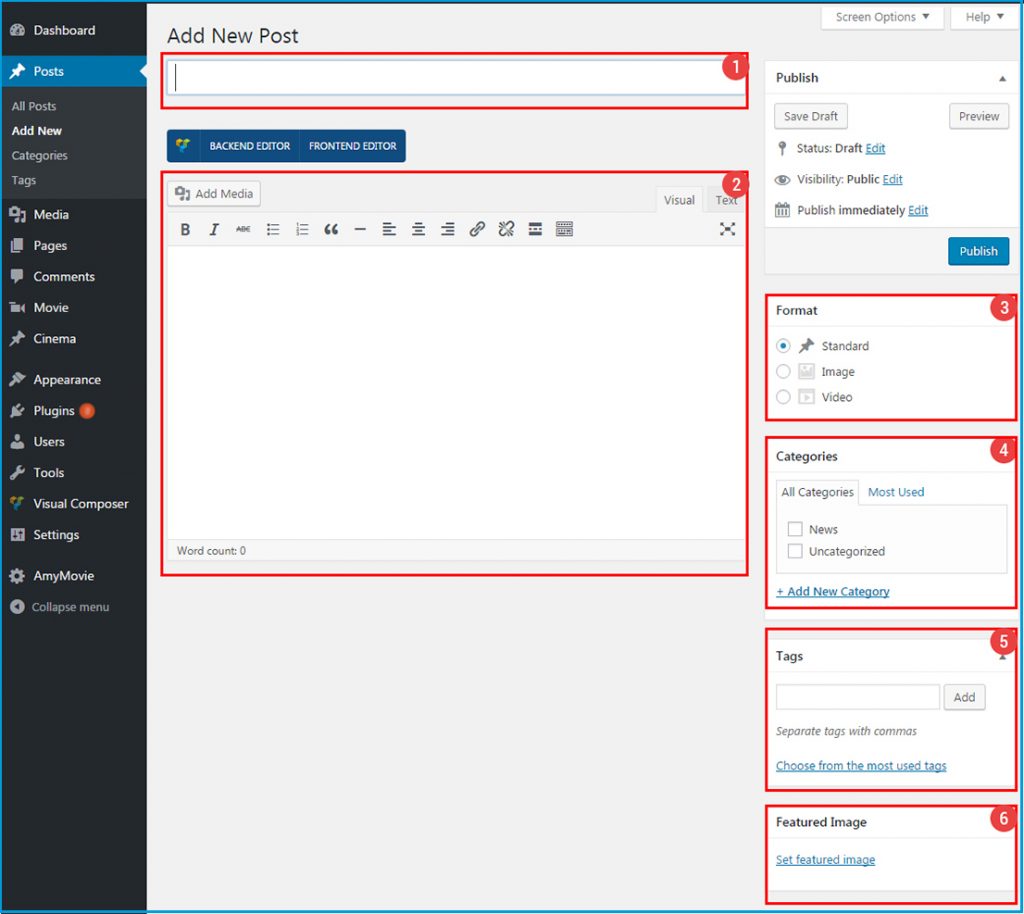 1. Title: Enter the post's title.
2. Content: Enter the post's content.
3. Format: Select one of the three Post Formats (Standard, Image, Video). Post formats is a value added to WordPress posts which allow theme developers to define the visual appearance of a post to help visitors can realize those posts are images or video or normal articles.
4. Categories: Choose Categories for the post.
5. Tags: Choose Tags for the post.
6. Featured Images: Featured Image is like a post thumbnails. It is necessary to add featured image to each post. Click on Set Featured Image link to select an image from the library or upload an image from your local devices

Recent Posts Settings
#
At the single post page, you can customize the global displaying of the related articles by category or tag. Please from Dashboard => AmyMovie => Blog => Recent Post section to learn how to set up the related articles part.